Every year the Dutch Bangla Bank Scholarship or DBBL Scholarship gives the award. Dutch Bangla limited reruns their scholarship program in this year 2023.The Dutch Bangla Bank offers its incredible scholarship for the SSC and HSC levels. Are you looking for the Dutch Bangla Bank SSC or SSC Scholarship 2023 then this post is for you?
They run awarding social programs, and they give scholarships to meritorious students on various standards.It provides not only the scholarship but also every year they renew the existing scholarship awards.So, now we are going to tell you about the DBBL scholarship 2023. So, read attentively to this article.
Dutch Bangla Bank Scholarship 2023[Full List]
Dutch Bangla Bank gives the scholarships after the SSC exam. Also, they deliver awards to the students of higher secondary, graduation, and post-graduation level.Like that other company scholarship awards, DBBL also reruns the scholarship awards every year.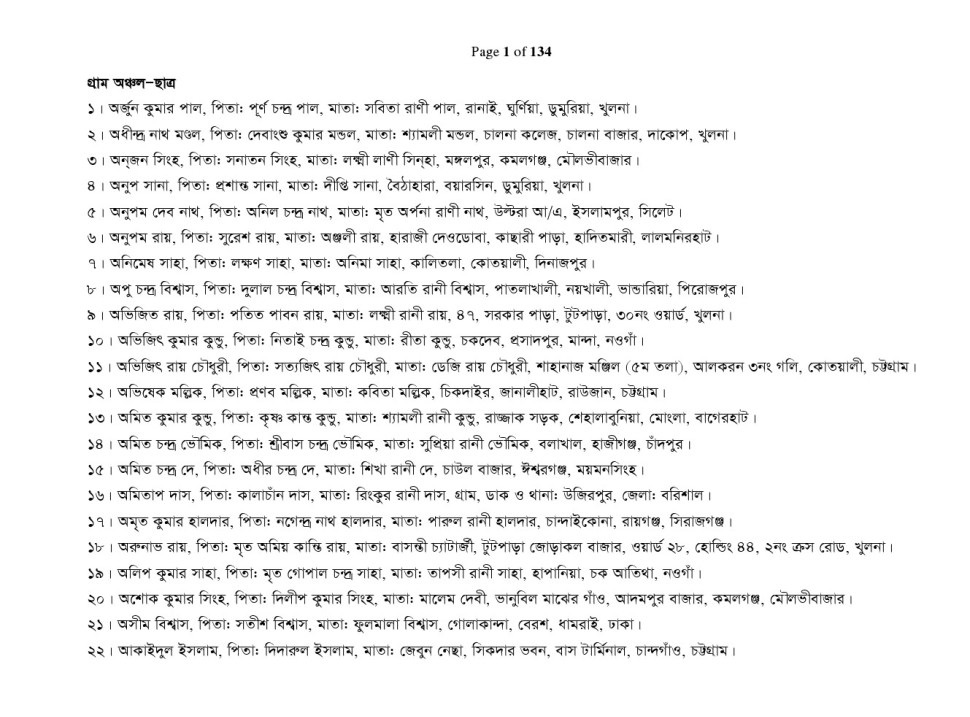 DBBL Scholarship Selection Process
Scholarship Selection Process Of DBBL in here, the DBBL provides scholarships to process credits, their location, and the candidate's financial conditions. They give the students of the rural areas about a 90% scholarship. And, the Dutch Bangla Bank Scholarship reserved a total of 50% scholarship for female students.
Link: Shahjalal Islami Bank SIBL Scholarship Circular
Dutch Bangla Bank Scholarship Program 
The Dutch Bangla Bank Scholarship program has passed the SSC, Secondary school certificate exam in 2023.  Students who have achieved GPA 5.00 can apply for this DBBL scholarship program.
Dutch Bangla Bank Scholarship Requirements 
We give DBBL SSC scholarship basic requirements details below.
Candidates can apply who has to pass the SSC exam in 2023.
And those students from the city corporation and got a GPA of 5.00 on a scale of 5.00.
On the other side, just for rural candidates who have passed the SSC exam and got a GPA of 4.83. Like this, candidates can apply for this DBBL scholarship.
If any students get a scholarship from the other source except for govt scholarship, these candidates can't apply for this DBBL scholarship program.
Due to Covid-19 The DBBL Scholarship 2021 has not Published, when published the DBBL circular we will add in the site. Just, Keep connected with us.
Payment and Duration
One candidate will get 2000 BDT monthly
Also, they get Extra 2,500 BDT for educational material
And get 1000 BDT for the dress
This scholarship will give the candidate for two years.
Applying Procedure For DBBL SSC Scholarship 2023
SSC students must collect a request form from the Ditch Bangla bank's official website. Also, these following documents have must give with the application form:
Candidates have to need a color picture
Four copies of a recent passport-sized photograph of the candidate
And need a passport-sized photo of Parents
Also, they have to need an SSC Marksheet and testimonial copy.
Date and Time Of DBBL Scholarship 2023
Application start date: 15 February 2021 (Maybe)

Application closing date: 30 February 2021

Primary results publish date: 05 March 2021
Dutch Bangla Bank HSC Scholarship 2023
HSC Scholarship all rules and regulations are the same as SSC scholarships. The main difference is HSC candidate minimum GPA for the students of city corporations, and also have a Grade point average of 4.80.
On the other side, the non-city corporation candidates need to acquire at least a GPA- 4.30 to apply. All other remaining commodities are the same. The students have to pass HSC in recent years.
Due to Covid-19 DBBL Scholarship Circular has not published. After published we will add the Circular yet, please connected with us.
Date and Time Of DBBL HSC Scholarship 
Application Starts on  July 15, 2021
Application Ends on September 23, 2021
Primary Selection on  September 24, 2021
Applying Procedure For DBBL HSC Scholarship 2023
One candidate who wants to apply for the Dutch Bangla Bank Scholarship or HSC Scholarship, they have to collect an application form from any branch of Dutch Bangla Bank Ltd. If any candidates have no DBBL branches anywhere, they must apply through the post office.
In this topic, the candidates can take a regular sheet. On paper, students must enter their personal and educational data and contact details (with postal codes mentioned).
Along with the applications, they have to submit some statements.
Three copy recent passport-size photos,  certificate copy, mark/tape paper, and certificates.
Candidates have to verify all documents by the president of the institution where the applicant appeared last time.
Instead, they have to provide father/mother/guardian income certificates from two different sources, for example;
(a) The Government gazette officer;
(b) Head of the institution where they attended the last time.
The most crucial matter is to get to the Dutch-Bangla Bank Foundation, 315/B, Shaheed Tajuddin Ahmed Sarani, Tejgaon, Dhaka-1208, the application form.
It appears to be challenging for applicants for HSC scholarships; If they contribute an award for the next 3-5 years, they can cross-check the results correctly.
How To Apply DBBL Scholarship 2023
Candidates who want to apply for a Dutch Bangla Bank Scholarship need to follow some instructions. We give the instructions below.
First, just open your favorite internet browser.
And then type app.dutchbanglabank.com.
Check the DBBL scholarship for applying on the left menu.
Just click on the apply button.
Fill up all information.
That's it

Dutch Bangla Bank Limited SSC Scholarship Result 2023
The candidates who have applied already for Dutch Bangla Bank Scholarship 2021, they are necessarily looking for DBBL scholarship results. So, don't worry about it.
Cause on this website, you can find the update of SSC scholarship results with details. All the information of Dutch Bangla Bank Scholarship results we have collected from the DBBL website.
For your kind information, if you want, follow the DBBL website to know any information.
DBBL HSC Scholarship Results 2023
Generally, The Dutch Bangla Bank Limited publishes their HSC scholarship result at the end of the year.
According to the DBBL Time table, we hope that they release their HSC result in the last week of December.
This DBBL HSC results publishing expected date is 22 December.
Dutch Bangla Bank Masters and Ph.D. Scholarships 
The DBBL has published the Master's and Ph.D. scholarships circular. For more information, read the details.
Recently, The foundation of Dutch Bangla has announced the scholarship for Masters and Ph.D. level. Candidate Masters or Ph.D. level whose students are poor and meritorious.
The Dutch Bangla Bank Foundation head announced this news at the grand ceremony of the graduation level scholarship last 29 December 2019.
This event is memorable for one reason that no other Bangladesh bank yet declares any scholarship for Ph.D. or Master's level.
So, Candidates who postgraduate and Ph.D. levels face financial problems. For them, The DBBL offers an excellent scholarship.
Post Graduation & Ph.D. level Eligibility Of DBBL Scholarship 
Students who availed this scholarship at graduation level & complicated their graduation successfully, they will be avail for post-graduation level scholarship.
One candidate who completes a Master's degree in the any public university of Bangladesh can apply for a DBBL scholarship.
Availing any scholarship/assistantship from his/her university (without govt. scholarship) will not allow to Dutch Bangla Bank Scholarship.
This Scholarship student will receive valid after admission in each level Ph.D. and Master's of post-graduation courses to DBBF.
Required Academic Result Of Post- Graduation & Ph.D. levels:
To get the Master level scholarship, general candidates have to obtain a CGPA of 3.00 out of 4.00.
And for Medical candidates have to pass.
Amount & Duration:
For Master's general level students, scholarship duration is two years. Monthly Scholarship amount 3.500 Tk and one-time grant annually for reading materials 10000.
That means the total amount of per year each award gets is 52000 tk.
Applying Procedure For DBBL Masters and Ph.D. Scholarships 
The qualified students for this program will have to apply directly to the application form. And also Along with their following proper documents of post-graduation level at any time after competition of their admission.
Their Dutch Bangla Bank Scholarship will include from the quick next quarter like that January, July, October round the year.
Eligible applicants will have to submit their following documents such as-
Academic performance report/ Marksheet and a temporary certificate of Bachelor Degree
Admission pay-slip of related post-graduation level
Recommendation letter of the head of the department
And also need a copy of the Dutch Bangla Bank Limited scholarship awarding letter of graduation level.
Masters level Scholarship Award:
The students get 3500 BDT per month for up to 2 years.
And also, candidates get a one time grant 10000 per year.
With a total amount per year for each award 52000 Tk.
Scholarship Award Of Ph.D. Level 
Ph.D. level students get per month 50,000 (Fifty thousand only) up to five years.
Eligibility:
The candidate should be reduced and meritorious. They have to minimum 3.00 or above graduate result is needed.  For a Ph.D. scholarship, no need to master the result.
How To Apply for Masters and PhD level DBBL Scholarship?
Like different universities publish Graduate/Postgraduate results at different times, so there is no unique circular announced. But, you can follow a standard format.
All Applicants have to download the application form from their application link. And then, they have to fill up and add to the necessary documents with the DBBF address.
You can get their address on their official site.
DBBF popular address: 
Dutch-Bangla Bank Foundation (DBBF)
47, Motijheel C/A, Dhaka-1000
Phone: 02-9574196-8, Ext: 165, 167 & 172
Dutch Bangla Bank Scholarship Circular 
We have added the SSC and HSC Dutch Bangla Bank scholarship circular in image form here. You can get about the DBBL, the whole procedure, all clear concepts here.
Final Thought 
We are trying to add all about of Dutch Bangla Bank Scholarship program information here. For more details of the DBBL scholarship, you can get other scholarship information from our site. If you have any questions, then you can comment. We always try to assist you best.
Also Read: DV Lottery